Certified Professional Project Manager Course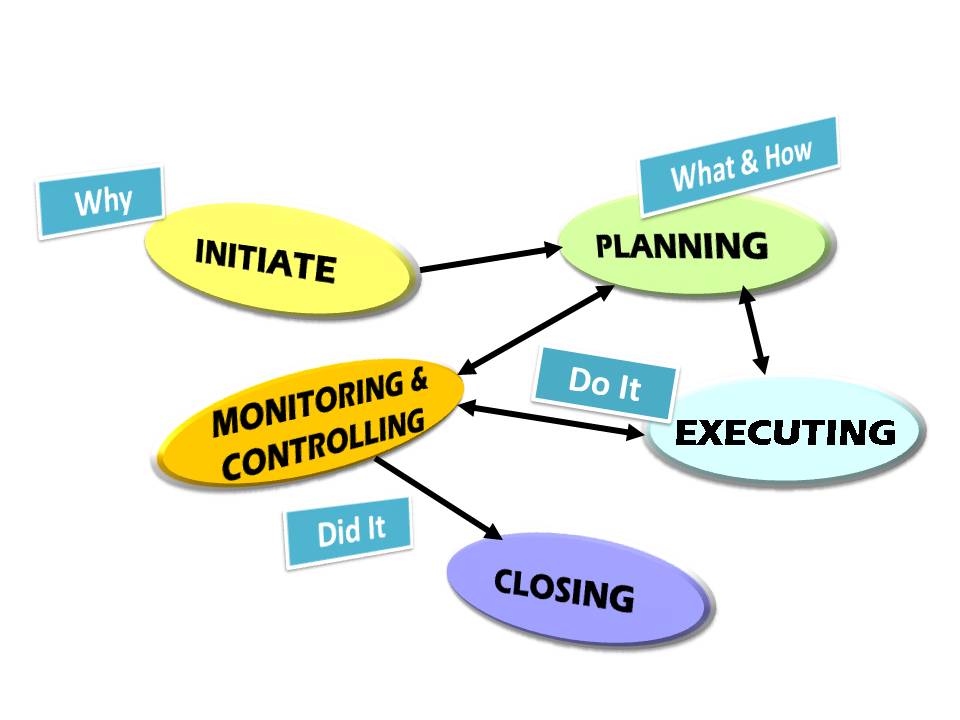 Becom Academy
00201002149095
00201112149095
00966567866867
info@becomacademy.com

Course introduction and Objectives:

Managing projects successfully to achieve the goals for which it was undertaken is not a simple journey, it's a crucial challenge that's increased by the nature of the projects as a temporary integrated endeavor.
To beat this challenge, we should integrate knowledge, experience, skills, tools and techniques, thoughts and resources to compete the demand and meet or exceed the stakeholder needs and expectations.

The golden key to this dilemma is to embrace a new way of thinking,concepts, acquire up-to-date knowledge with a worldwide acceptance,conscience and proven business results.

The main course objective is to provide you with integrated way of thinking in addition to a comprehensive overview of the most up-to-date knowledge, tools and techniques, within the context and framework of the PMBOK Guide offered by the PMI "Project Management Institute- USA – the worldwide most famous institute in the field of project management".
This course will provide the attendees with prerequisite 35 contact hours for taking the PMP® Exam and will cover the twelve chapter of the PMBOK Guide 5th Edition.
Course are conducted in a 5 full training days style , 5 weeks/twice a week lectures style and also online through the internet for those who unable to travel

Who should attend?
Senior executives

Program managers and managers of project managers

Project managers and other project team members

Members of a project management office

Customers and other stakeholders

Functional managers with employees assigned to project teams

Educators teaching project management and related subjects

Consultants and other specialists in project management and related fields

Trainers developing project management educational programs

Researchers analyzing project management

Who will conduct the course?

This course will be conducted through a certified instructor by the PMI with extensive years of hands-on experience in project management field "Practicing & Training" .

Language of Course Delivery:

This course will be conducted in Arabic/English languages "Presentation Slides in English "
– Material based on PMBOK Guide 5th Edition will be provided + a full course Video recorded DVD set

• Introduction to Project Management:
- What is a "Project"?
- What is Project Management?
- Why Project Management?
- What do you need to manage Projects effectively?
- What is Project Life Cycle?
- Project Life Cycle and Product Life Cycle Relationships.
- Project Stakeholders.
- Project Managers authorities and Organization Structures.
- Project Management Process Groups.
• Project Initiation:
- Understanding the role of senior management.
- Needs assessment.
- Project Selection (BCR , PV , NPV and IRR)
- Building SMART objectives.
- Developing Requirements.
- Project Charter.
- Preliminary Project Scope Statement.
• Project Planning:
- Project Scope Planning.
- Project Work Breakdown Structure "WBS".
- Schedule Planning.
- Network Diagrams "PDM & ADM".
- Schedule Development.
- Speeding up the Schedule.
- Project Managements Planning Software.
- Cost Planning.
- Responsibility Matrix.
- Resource Loading & Leveling.
- Communications and Quality Planning.
- Risk Planning.
• Project Implementation "Executing & Monitoring and Controlling":
- Project Baselines.
- Develop the Project Team.
- Manage changes.
- Manage Risks.
- Assessing and Monitoring Project work & Performance Reporting "EVM".
- Perform QA / QC.
• Project Closing:
- Contracts Closure.
- Close Project.

The Above Mentioned Course outlines cover the PMBOK Guide 5th Edition in an integrated and comprehensive representation by digesting the following Project Management Knowledge Areas:

Project Integration Management
Project Scope Management
Project Cost Management
Project Quality Management
Project Time Management
Human Resource Management
Communication Management
Project Risk Management
Project Procurement and Contract Management
At the end of this course, participants will gain the following:
Understand the new concept of Project Management created by PMI

Understand the whole areas of knowledge in the PMBOK® "the latest version,5th edition". and correlate them with the processes of project management in addition to the Professional Responsibility.

Practice for the Exam

Determine the gap areas you have

Develop Confidence

Tips for the Exam

Course are conducted in a 5 full training days style , 5 weeks/twice a week lectures style and also online through the internet for those who unable to travel
For reservation :

Becom Academy
00966567866867
00201002149095
00201112149095
info@becomacademy.com
www.becomacademy.com